About us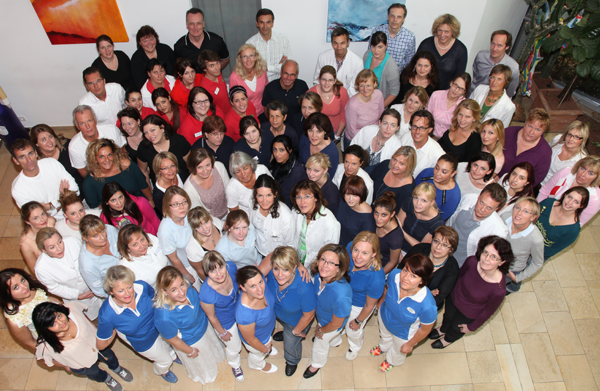 Expertise and teamwork for the patient's well-being
The physicians of the medical centre Harlaching have been working together since 1978.

More than 25 doctors with specializations in over 15 medical fields work here in the same building. Although each practise operates independently in terms of medical speciality, organization and finance – all our physicians are linked through the joint usage of the centre's infrastructure including its cutting-edge technologies.
Alongside a high professional qualification in their respective medical field, the capacity for teamwork is an essential asset that each physician has to bring along. The proximity of specialised medical practices is used to discuss medical results quickly, to coordinate examinations and to initiate the best possible treatment for our patient's well-being.
Ensuring a high standard of modern medical care
Each physician is committed not only to their patients, but also to the community of physicians at the medical centre Harlaching to provide modern medical care through regular participation in training programmes. Our physicians are assisted by about 70 skilled employees, who take special care of our patients' registrations, appointments, coordinating and assisting examinations, laboratory tests, X-ray examinations, CT and MRI scans.
Along with all other general practitioners and specialists outside our medical centre, we pledge to provide our patients with the highest standard of medical and therapeutic care.